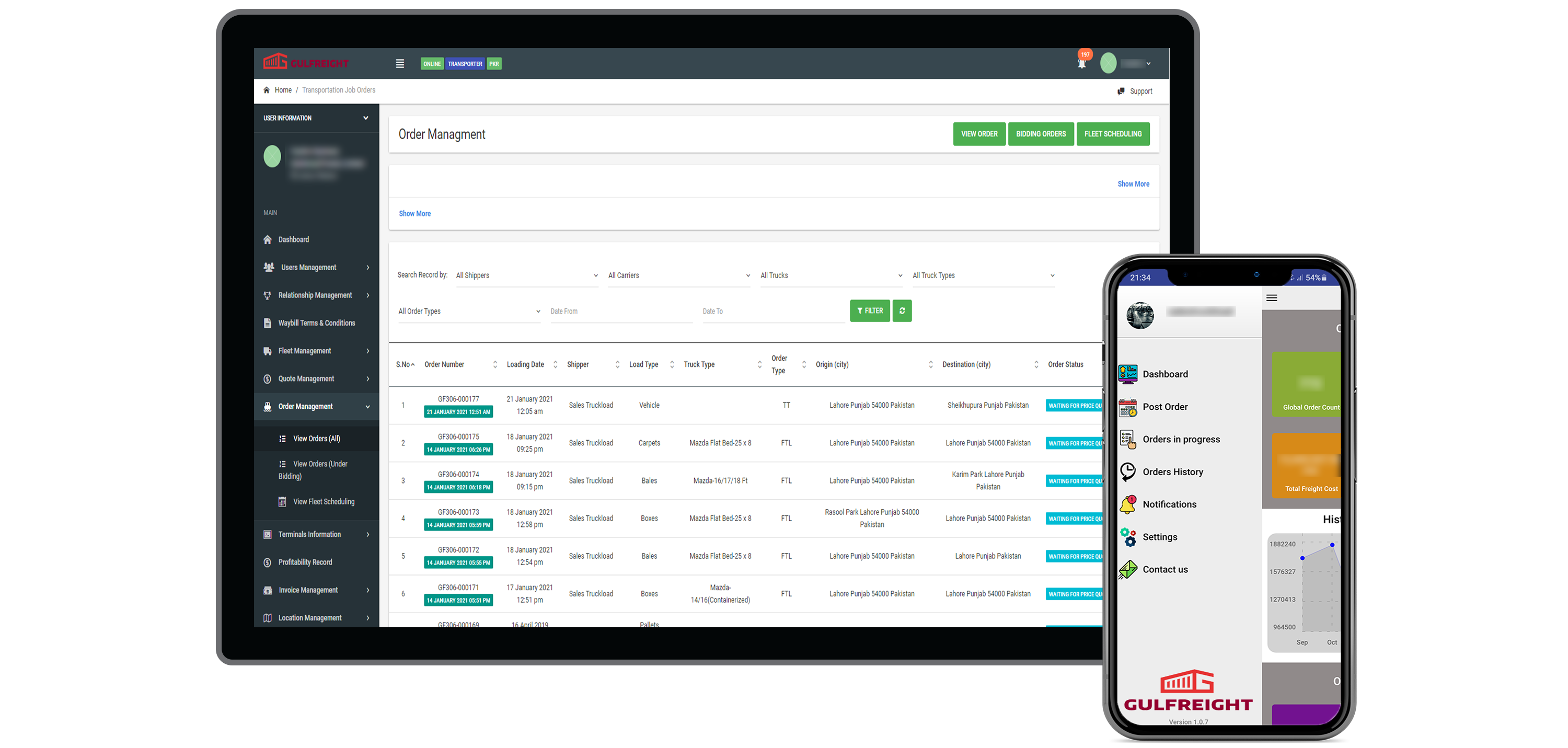 How it works
Shippers Connect to their Preferred Carriers

Shippers can connect to their preferred carriers or brokers (or vice versa) and digitize their entire operations. Moreover, they can also search, find and connect to new carriers in their respective territory without any restrictions.

Quote Management

Shippers and carriers can manage the RFQ process comprehensively in a workflow-based system. Both Pre-agreed rates (for long term contracts) and Spot rates for a limited validity period con be applied in real time for the spot rate markets.

Order Management

Transportation Job requests then can be posted to the preferred carriers once the RFQ process is closed and a price is mutually agreed. Digital waybill is shared with all the stakeholder electronically before the truck is mobilized.
Free Driver App

Free Driver APP for the carriers. The drivers registered under the carriers can receive the order information/schedules directly in their APP and can execute the orders in the field smoothly without any hassle. Instant upload of the proof of delivery (POD) from the field.

Invoicing

One click invoicing for Carriers, complete control on the Account payables and receivables information for shippers and carriers respectively. The payment settlement process works in a close loop to avoid the payment settlement glitches.

Automatic Notifications and Many more features

Automatic notifications internally in the system, SMS and emails notifications on pre-defined intervals can be configured as per the shipper's requirement without any hassle. Many more features will be integrated down the road to make the transport operations easier for all the stakeholders without extra cost.