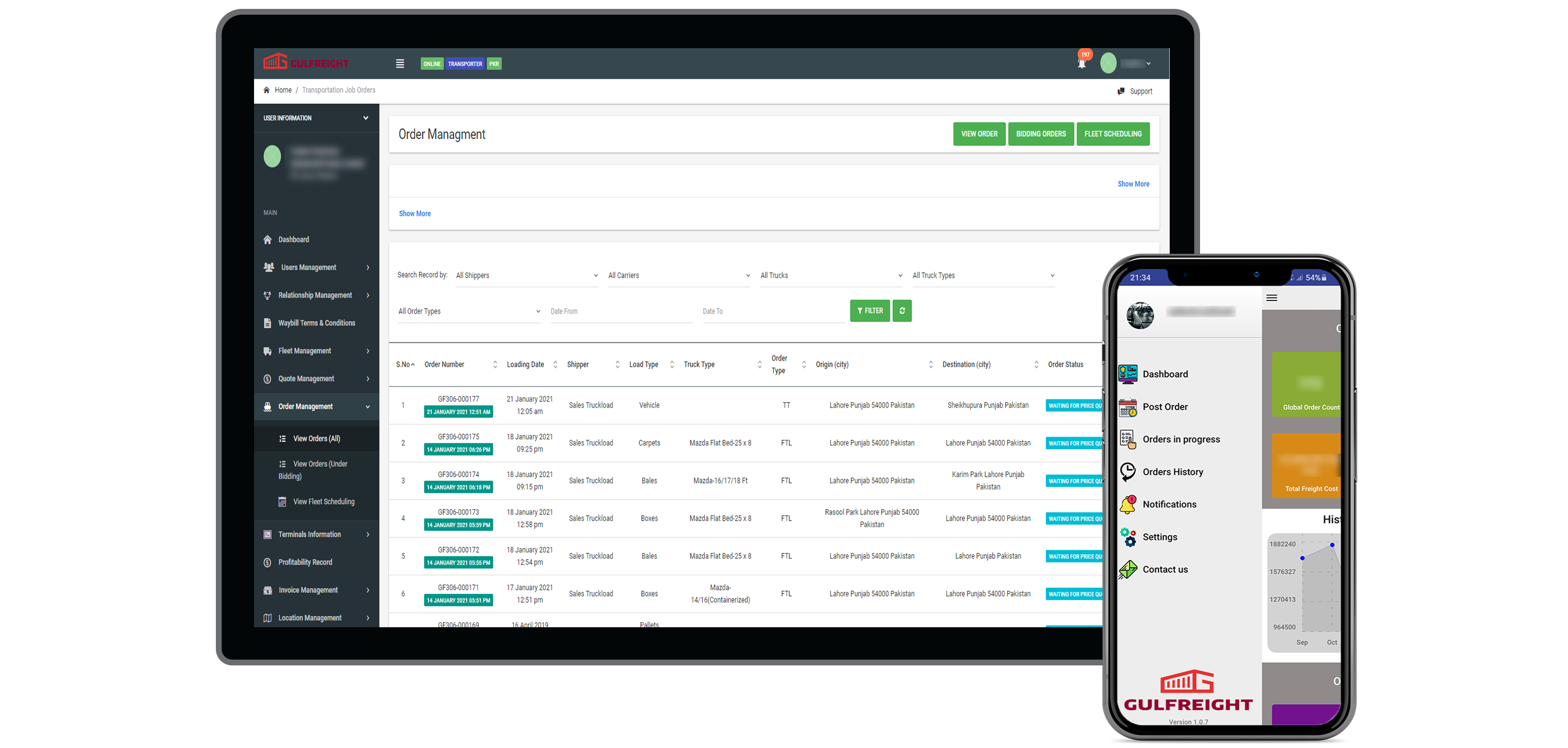 How it works
Customer Signs Up

If you are a 3rd party logistics service provider, Shipper, Carrier or a Start-up business in the transportation domain and looking for a Transportation Management system to streamline and digitize your trucking and logistics business and operation, share with us your business requirement and the features you would require to efficiently run your business.

TMS Licensing and the pricing

The GULFREIGHT sales team will review your requirement, and will provide you one-time cost of the TMS customization based on your business requirement, along with the "Product License" and software support agreement.

TMS Stack Deployment

TMS solution will be customized and deployed in accordance with the agreement. The solution also includes End-user mobile applications to facilitate your shippers, Carriers, and Truck Drivers to manage and execute the various types of shipments on the go, the stack includes mobile applications for both Android and iOS platforms.
Our Charging model

We charge the customers on a monthly recurring basis based on the pricing plan they have chosen, along with a fixed fee to cover the cost of the support and the subscription of the various 3rd party applications integrated into our system such as "mobile messaging, location and automatic emails" related APIs.

Business Process Automation

The workflows implemented into our system provides a seamless approach to handle the order execution, currently the processes are fully automated from the order initiation until the invoicing stage. If the customer needs to introduce the integration of the payment processing gateways, this can be taken care of as well based on the individual end-user requirement.

Software Support

Our Software stack comes with the mandatory support to make sure that the Software related issues are solved based on the agreed service level agreements (SLA's).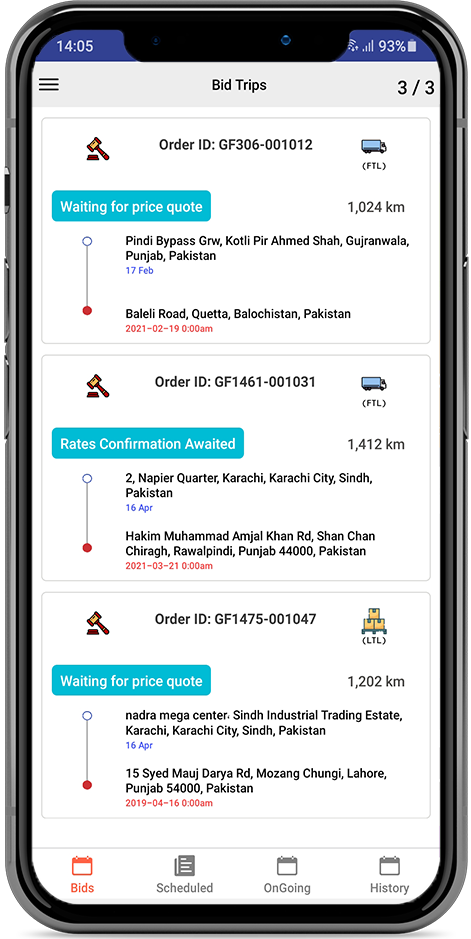 Carrier/Broker App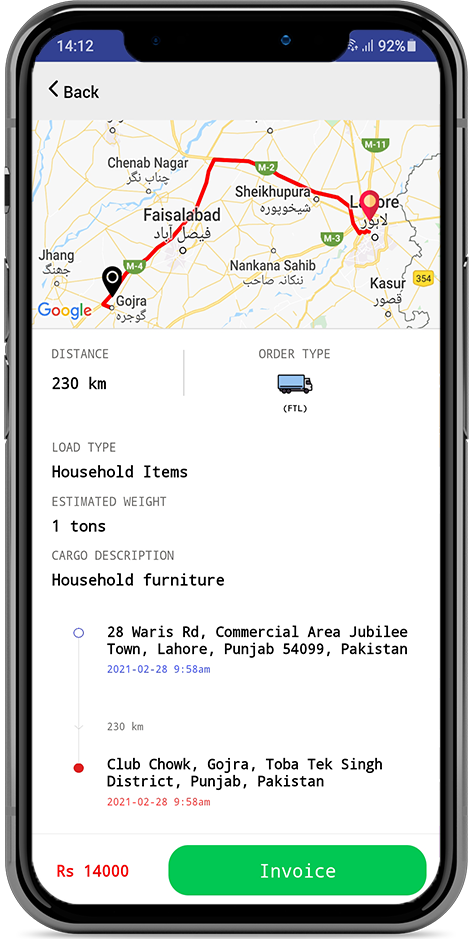 Driver App